My membership sales have been growing over the past few months and I am pretty excited about that. Make sure you join and dont miss one of my HOT upcoming cam shows!
9/25/13 5pm
9/28/13 3pm
10/3/13 6pm
(all cam shows are pacific time)
JOIN NOW! USE THESE LINKS!
With that being said….I have a special announcement to make….
I am officially done filming for clips4sale and will only be filming for my members site from now on! I may post a few custom videos over on my clips4sale store to keep traffic flowing but, there definitely wont be tons of updates over there anymore. I have been producing for that site for years now and just really want to focus on my members site more. I think I am just totally burnt out on POV style clips and just dont have it "in me" anymore. Its boring for me to film the same stuff over and over now and I have done everything possible in that area….there is no room for improvement if you get what I am saying. Ive without a doubt made a ton of money there and road the fuck out of the top 50 charts & filmed over 2000+ clips. Im so grateful for all the fans I have met from there its been awesome but, Im just done for now.
I am STILL AVAILABLE FOR CUSTOM CLIPS! In fact I have only been filming customs lately and that has been much more fun for me to do. For info on ordering custom videos click the banner below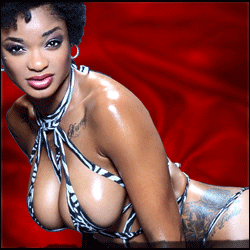 ALSO, tons of my older videos will be completely removed from C4S! Mainly the ones with out watermarks just to keep down on piracy. Those clips will be moved to my members site though so dont worry if you plan on joining over there.
I would really like to get back to the way financial domination used to be before the clip era came along. There was more interaction, it was more personal and also MORE $$$$. Since I havent been filming as much I have been spending time online draining wallets the old fashioned way and Im having fun again!! Every now and then you may see a clip go up in my clip store especially when I link up with my fetish friends. For the most part I am done though. Expect to see a few more go up through October. I have some already filmed that need to be posted. I highly suggest you spend all the money you spend  on my clips monthly on joining my members site. It is totally worth it and will be getting better and better over the next few months. Stay tuned!!
I am available again for private cam shows as well. Check out THIS PAGE and check to see if I am on yahoo messenger